Hydronic Heating & Cooling
The word 'hydronic' means a cooling or heating system that transfers heat by circulating water through a closed system of pipes. The water can be heated or cooled to provide a home heating or cooling system. Find out more about the benefits of using hydronics to heat or cool your home and how Australian Hydronic Heating and Cooling can help you find the best solution.
While hydronic systems are usually associated with heating your home, they are also efficient at providing cooling for your home. Just as hydronic systems increase the water temperature to provide heating, a small decrease in the water temperature can provide cooling to your home in the summer months. 
Hydronic heating and cooling systems are also considered healthier than air conditioning systems as they don't blow allergens and contaminants around your home, or create drafts. While the upfront costs are often higher, the long term financial and health benefits are worth the initial investment. These systems can be installed when renovating or in new builds. 
What is Hydronic Heating?
Hydronic heating heats water within a boiler, usually via gas, heat pumps, solar or wood or pellet burners. Once used the water is returned to the boiler to be reheated, as demonstrated in the diagram to the right. This 'heating' system is separate to the homes domestic hot water supply.
Panel radiators or pipes installed underfloor operate as heat emitters, pushing out natural radiant heat which spreads evenly. The radiators or underfloor heating in each room can be individually adjusted via thermostats to provide different temperatures in different areas of the house
Hydronic heating is popular all over the world, and is becoming increasingly popular in Sydney and across Australia.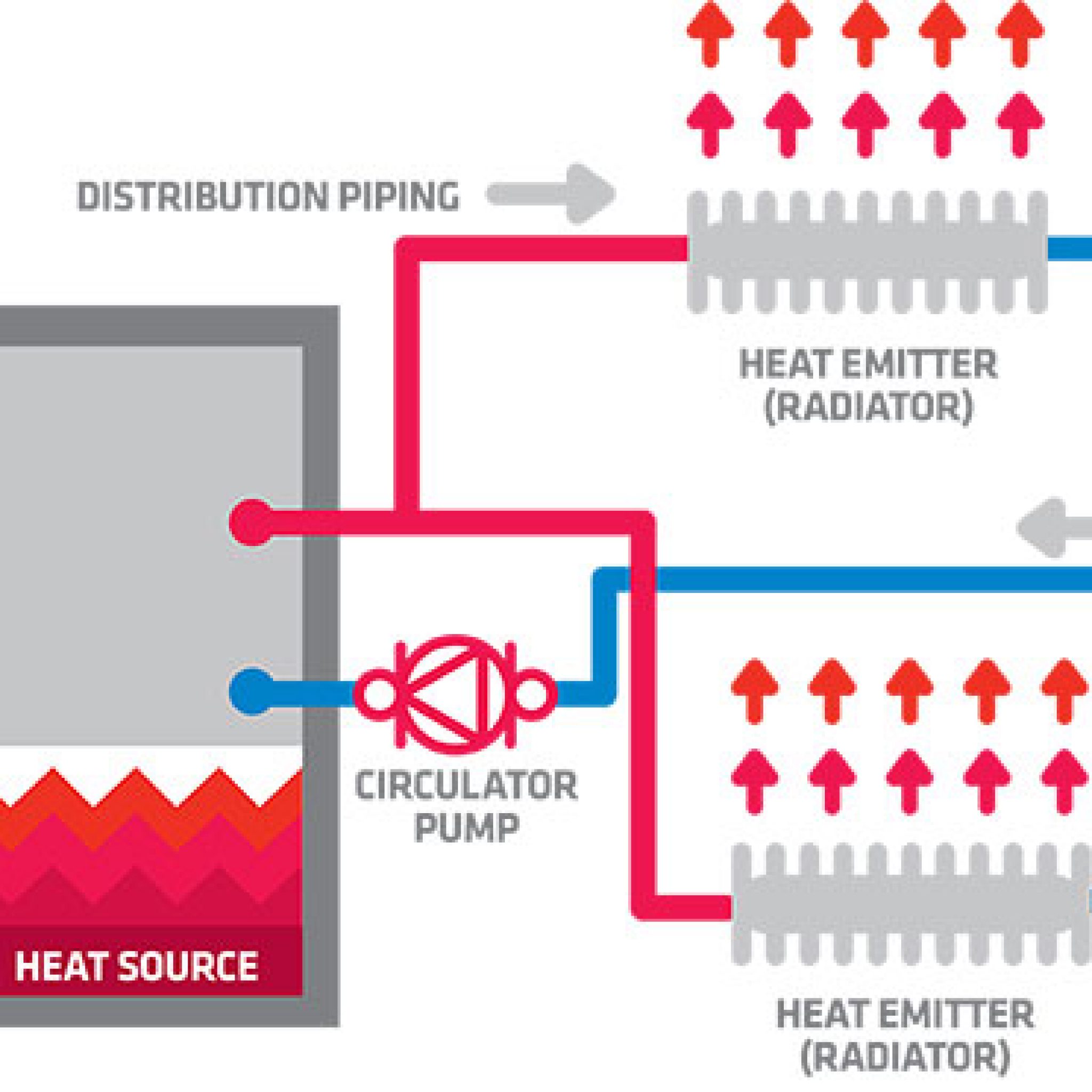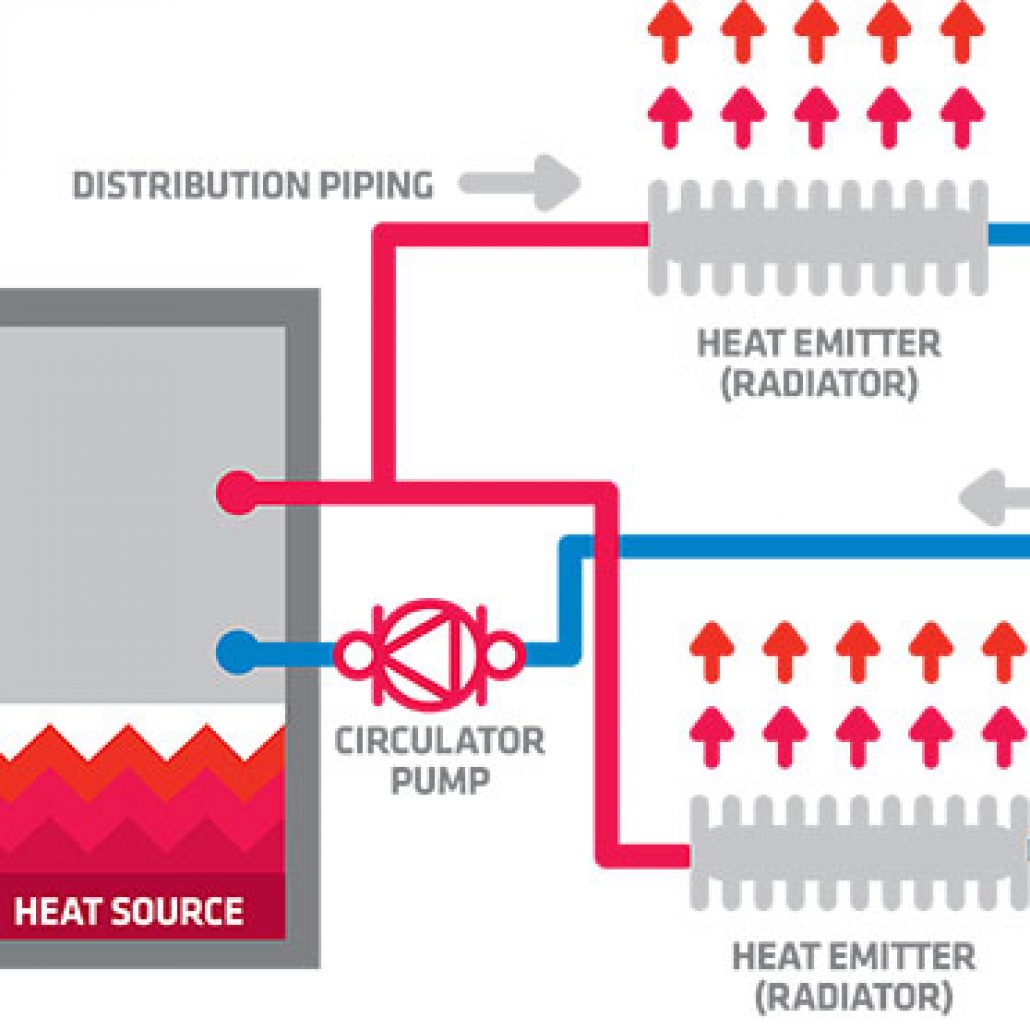 Full Hydronic system installation
Australian Hydronic Heating and Cooling based in Sydney, is able to offer a full hydronic heating service, from installation of the boiler, installation of the radiator or underfloor heating system, through to maintenance and repair. We have access to the full range of the world's leading hydronic underfloor heating and radiator products to satisfy most heating requirements and are equipped to cover industrial, commercial, and domestic work.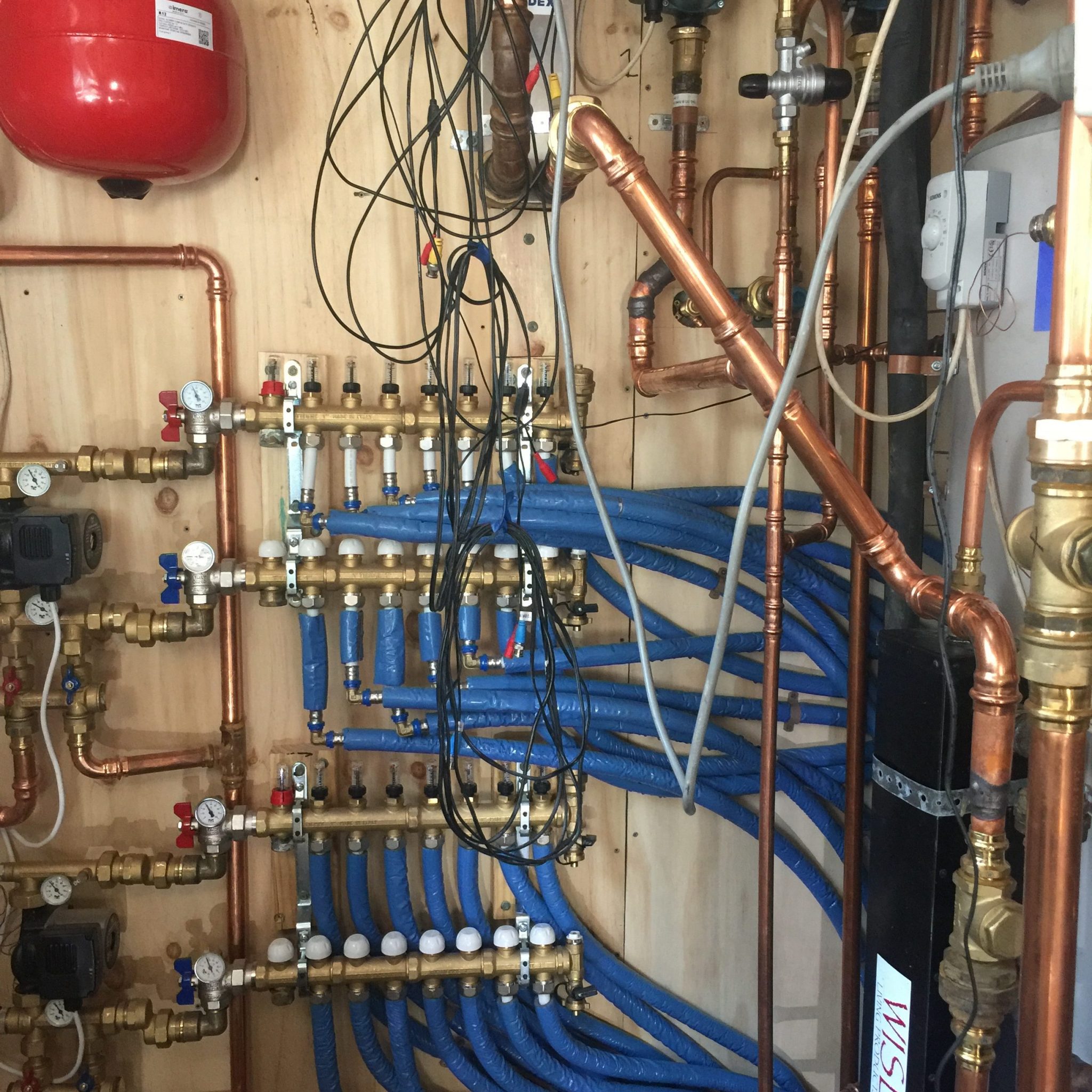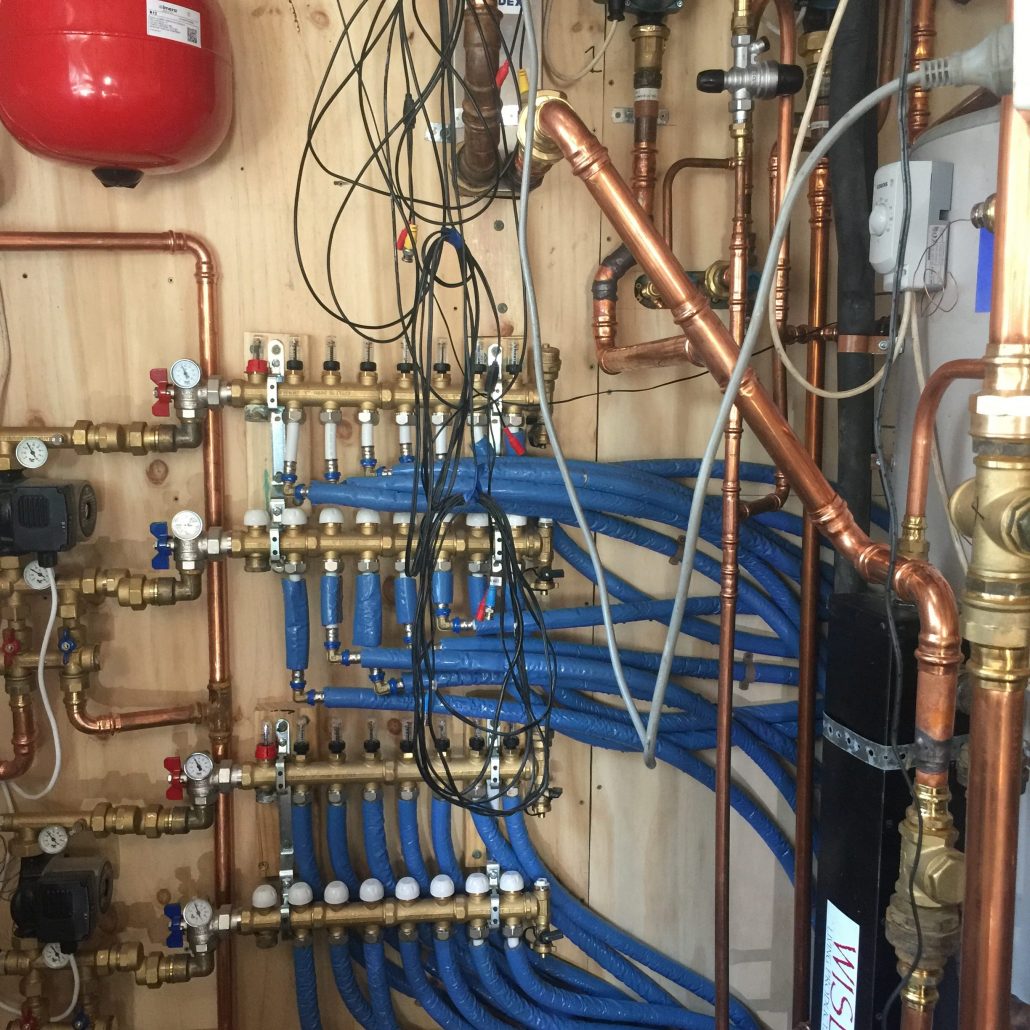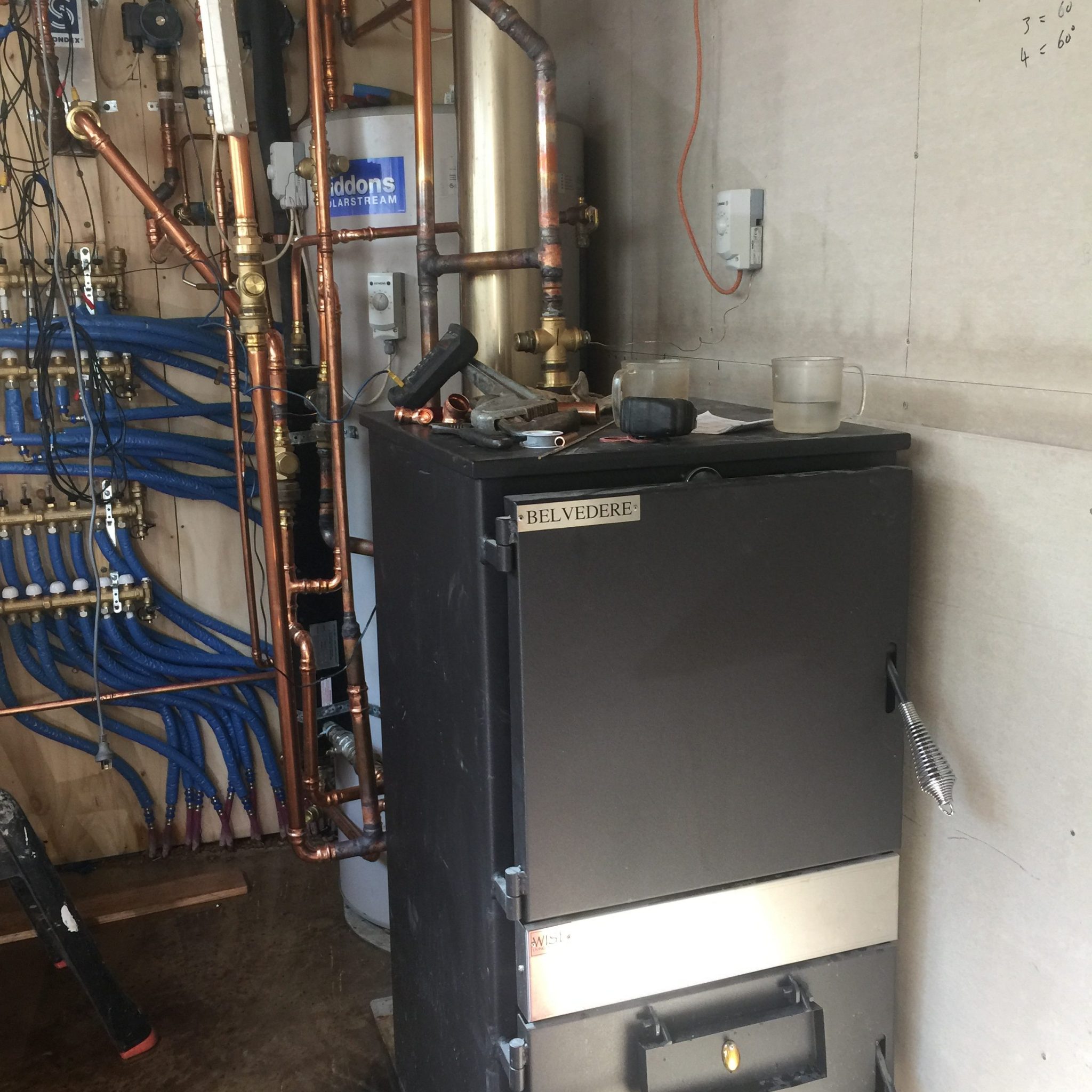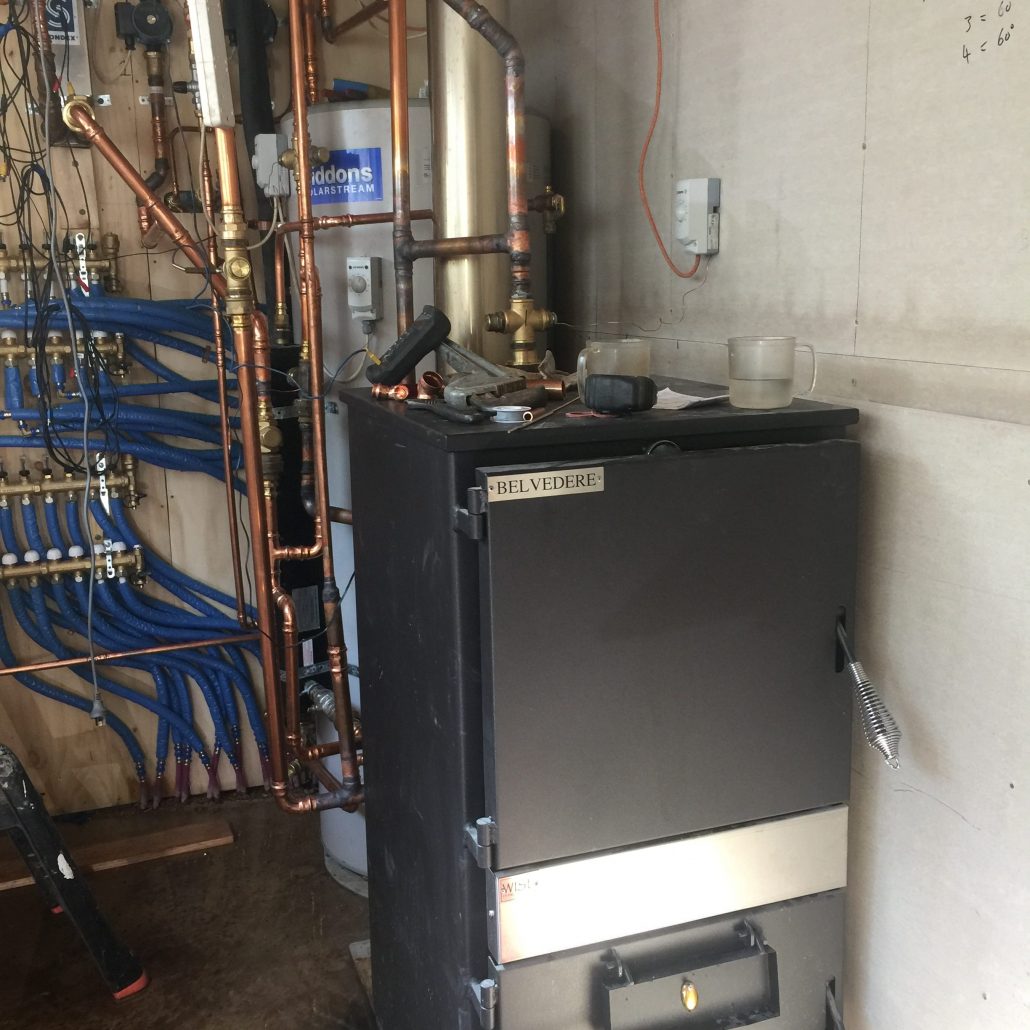 We recently completed a full hydronic system installation in the Blue Mountains. The images below show a full boiler fit out located in a separate room of the house. This boiler then provides both heating for the home as well as hot water, with the system feeding into underfloor heating as well as wall radiators. Having both their water and their home heated with the same system reduces both running costs and maintenance costs.
Hydronic Hot Water Storage Tanks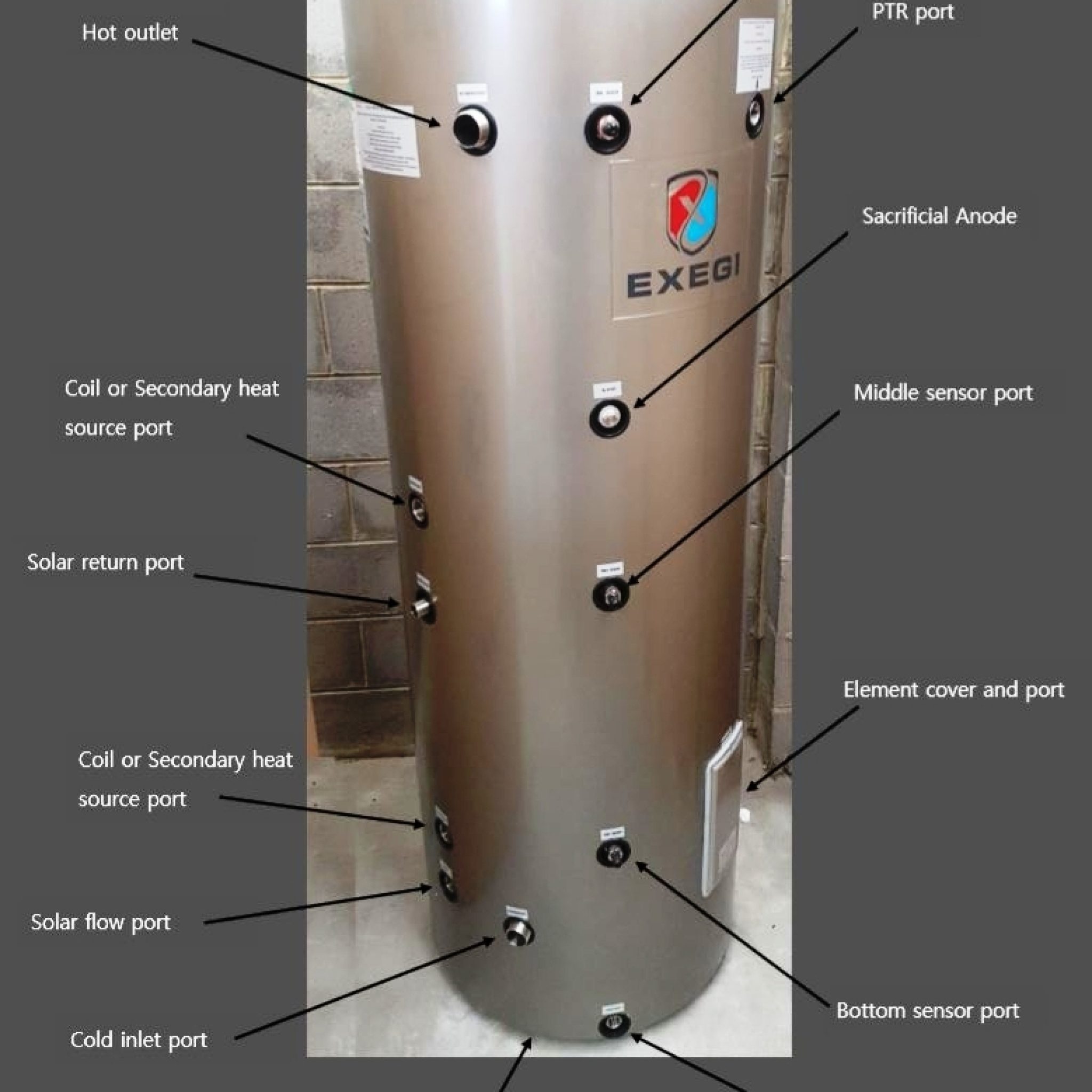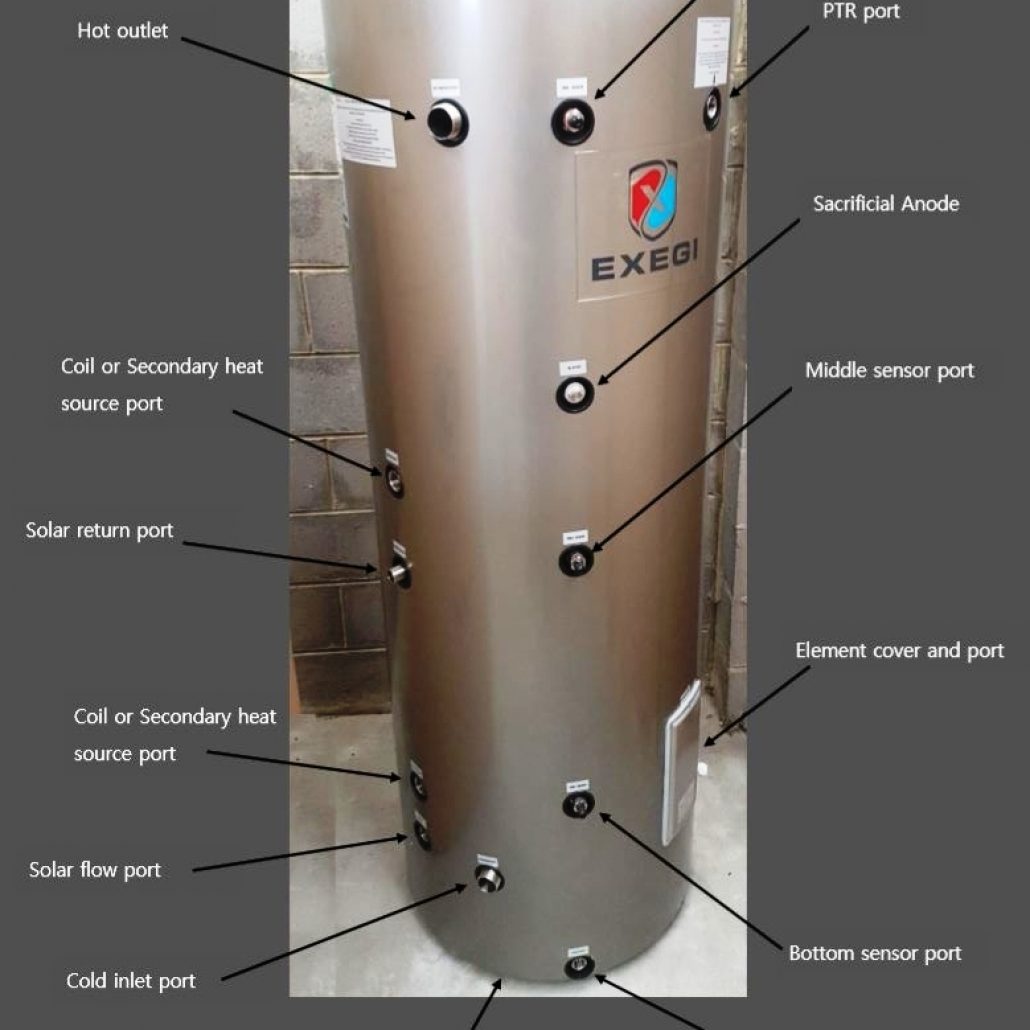 Australian Hydronic Heating and Cooling can provide you with a range of hydronic hot water storage tanks, and can work with you to source the best option to suit your needs. An example of a storage tank that we use is the Exegi Premium Duplex Stainless Steel Buffer and Combi tanks. These are mains pressure storage tanks that can be located both internally and externally. They can be used with any energy source such as heat pumps, wood fires or solar. The main features of these tanks are as follows:
The storage tanks are available in 200ltr, 300ltr, 400ltr and 500ltr sizes so there is sure to be one to meet your requirements.
Just as hydronic systems can be used to heat water and your home, they can also be used to cool water and therefore cool your home in summer. Similar to the heating system, cold water is passed through pipes which can be installed in ceilings, floors or walls. The water temperature only needs to be a few degrees below the desired indoor room temperature. This means it is very efficient to run and provides an even distribution of temperature compared to an air conditioning system.
Combining a hydronic heating and cooling system can provide you with year round temperature control for your Sydney home – a very efficient and cost effective solution. Find out more about our hydronic cooling solutions. Read more …
For Professional & Reliable Service Call 24/7
Full Heating and Plumbing Services