Commercial Plumbing Services
We have over 20 years experience in commercial plumbing across Australia.  We provide plumbing maintenance and new plumbing work for all types and sizes of commercial buildings, from stratas, office buildings to small businesses.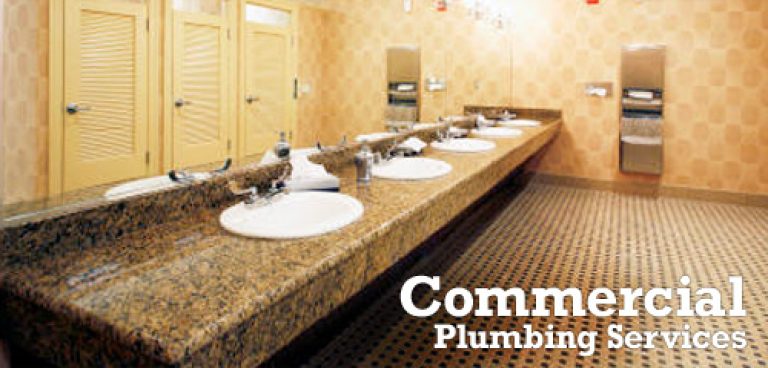 Regardless of how large or small your business, Australian Hydronic Heating and Cooling have the experience and personnel to provide a professional and reliable service. We are experts in the field of unblocking drains and are able to locate blockages instantly with camera technology and if necessary replace damaged sections .
We are fully licensed GAS Fitters and Installers , maintaining and installing Hot Water Cylinders, Fashion Copper and Lead Flashings, jobbing plumbing , installing and changing Thermostatic Mixing Valves and Heat Pumps, and  installation of Downpipes and Guttering.
We operate a 24 HOUR service. We wear a uniform with the name of the company emblazoned on our tunic. We ensure our work area is left clean and tidy and we are only too pleased to offer advice if required.
In the event that our plumber is delayed or detained longer than expected resulting in the cancellation of an appointment you will be advised by phone avoiding disappointment and wasted time.
Our customer base has been established  over a 20 year period, the majority of customers more than satisfied with our honest approach and reasonable rates.
To ensure compliance with the latest work methods and products we attend various plumbing  conferences  which in turn keeps us very much up to date with the latest technology.
Below are some images from a recent job we completed at the Park Hyatt Sydney where we carried out a complete replacement of their hot water system for the entire hotel.
Commercial Underfloor Heating Installation
Australian Hydronic Heating and Cooling also provide installation services for underfloor heating projects, large or small. The images below are from a recent project where we installed underfloor heating for the Masina Ice Cream factory being built in Marrickville, NSW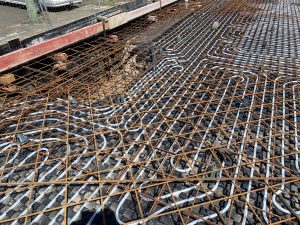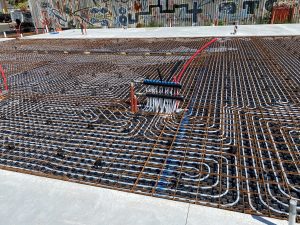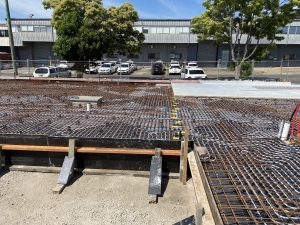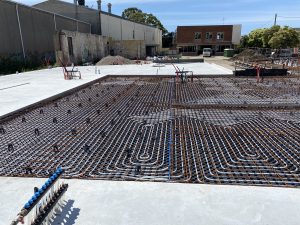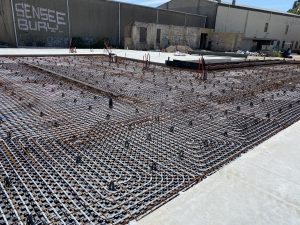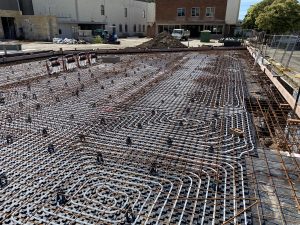 For Professional & Reliable Service Call 24/7
Full Heating and Plumbing Services